Unleash your imagination and create a world of Sims that's wholly unique. Explore and customize every detail, from Sims to homes and much more. Choose how Sims look, act, and dress. Determine how they'll live out each day. Design and build incredible homes for every family, then decorate with your favorite furnishings and décor. Travel to different neighborhoods where you can meet other Sims and learn about their lives. Discover beautiful locations with distinctive environments, and go on spontaneous adventures. Manage the ups and downs of Sims' everyday lives and see what happens when you play out realistic or fantastical scenarios. Tell your stories your way while developing relationships, pursuing careers and life aspirations, and immersing yourself in an extraordinary game where the possibilities are endless.
Verfügbare Sprachen (available languages)














ElAmigos release, game is already cracked after installation (crack by Anadius). Updated to version 1.103.250 (07.12.2023); 72 DLC are included.

Last 10 DLC: For Rent, Home Chef Hustle Stuff Pack, Poolside Splash Kit, Modern Luxe Kit, Horse Ranch, Grunge Revival Kit, Book Nook Kit, Basement Treasures Kit, Greenhouse Haven Kit, Growing Together.

Installation time with 16 threads CPU and SSD - 8 minutes. Credits to Razor12911.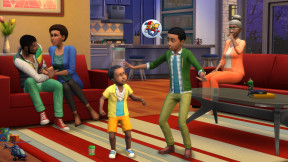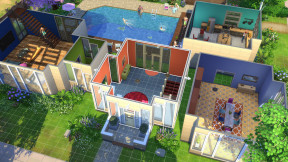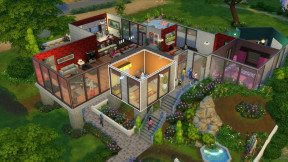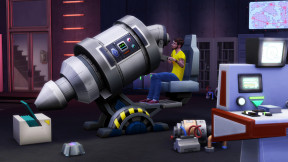 The.Sims.4.Digital.Deluxe.Edition.MULTi17-ElAmigos

36.23 GB
There are more releases for this game
»
The.Sims.4.For.Rent-RUNE

56.99 GB
Atmospheric Fantasy Funny Family Friendly Character Customization Realistic Building 3D Relaxing Cartoony Romance Immersive Sim Life Sim