Kleines Preview von V2
Hier ist bereits ein Teil von V2 (Detailseite). Alle anderen Bereiche werden zeitnah nachgereicht und laufen noch auf V1.
Feedback via E-Mail ist erwünscht.
Cover & Fakten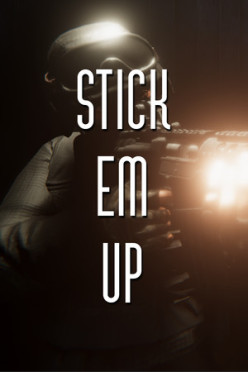 Spielbeschreibung
Stick Em Up, is a game in which you will use your skills, your wits, and your arsenal of guns and explosives to pull off cunning, exciting, and sometimes messy heists. Watch as your skills take you from robbing lonely gas stations to the most massive banks. The options for pulling off your heists are nearly endless, alert the police by coming in loud, manipulate your hostages and the clerks into giving you the valuables, use your hostages to keep the police at bay, or be swift and silence all the witnesses before anyone can be called to the scene. Observe your targets, build your arsenal, take your hostages, and escape with a fat bag of cash...

(Sorry, leider liegt uns derzeit nur eine englische Spielbeschreibung vor.)
Spezifische Informationen zum Release
Sprachausgabe, Voice

Untertitel, Subtitles










Stick_Em_Up-HOODLUM
3.18 GB
Premium

uploaded.net
Der Download via zippyshare.com ist aus Deutschland nicht möglich. Dafür einfach den zippy.direct-Mirror nutzen (funktioniert allerdings nur direkt und noch nicht mit dem jDownloader).
Minimale Systemanforderungen
Empfohlene Systemanforderungen
Betriebssystem: Windows 7 64 bit or Newer
Prozessor: Modern Multi Core Cpu
Arbeitsspeicher: 4 GB RAM
Grafik: Modern Dedicated Graphics Card
DirectX: Version 9.0
Speicherplatz: 10 GB verfügbarer Speicherplatz
Betriebssystem: Windows 10 64 bit
Prozessor: Ryzen 5 1600 or Intel Core i5
Arbeitsspeicher: 8 GB RAM
Grafik: Gtx 1050 or AMD equivalent
DirectX: Version 12
Speicherplatz: 10 GB verfügbarer Speicherplatz